Specs:
4 1/2″ x 10 1/4″ closed with 4 5/16″ deep pocket and 4 1/8″ flap. Stock design on face and flap. Standard forms for individual and team payment records on pocket and inside flap. Helps eliminate collection confusion!
Minimum quantity:
150
Printing:
Stock design prints in PMS 185 Red and Reflex Blue inks. Your imprint copy prints in Reflex Blue ink. See color chart.
Imprint area:
Add logo and imprint information in the areas indicated on the design template (Adobe InDesign). If you prefer, you can submit information and we will typeset and setup the imprint for you — FREE. Standard typestyles will be used unless other specific instructions are given.
Art:
Follow art guidelines and submit art on template. If submitting copy/logos for us to setup, supply files in acceptable programs as one color art (no CMYK or RGB). Send vector (EPS) art with all type converted to outlines. No JPG, GIF, BMP, DOC, PPT or web images.
Stock:
Marble Crush White only. See color chart.
Production:
7 working days. Schedules can often be adjusted. Tell us what you need.
Proof:
PDF available upon request.
Packaging:
Pocket glued at outside edge. Ships final folded. Packaged up to 500 per box. 23 lbs. per box.
Bowling Pins/Lane Document Folder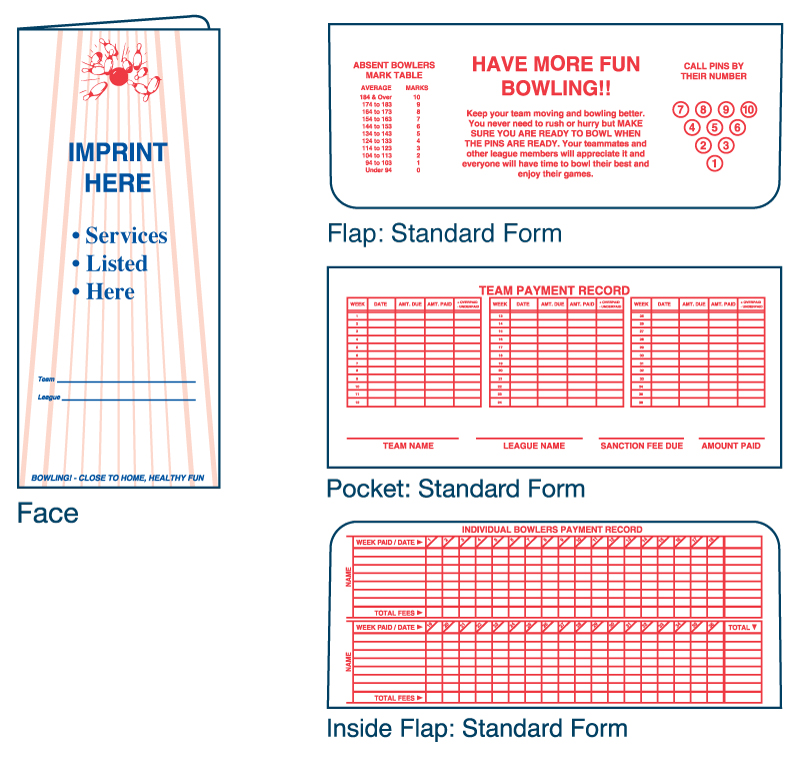 Download template View template
Services:
Up to 12 services can be added under your imprint. We will typeset for FREE or use template provided.
Examples:
Bowling Balls Custom Fitted
Bowling Supplies & Apparel
Banquet Room & Meeting Room
Pro Shop Service
Cosmic Bowling
Bowling Equipment
League Openings
Visit our Lounge & Restaurant
Birthday Parties
Jr. Bowling
01-01-019 Photo Gallery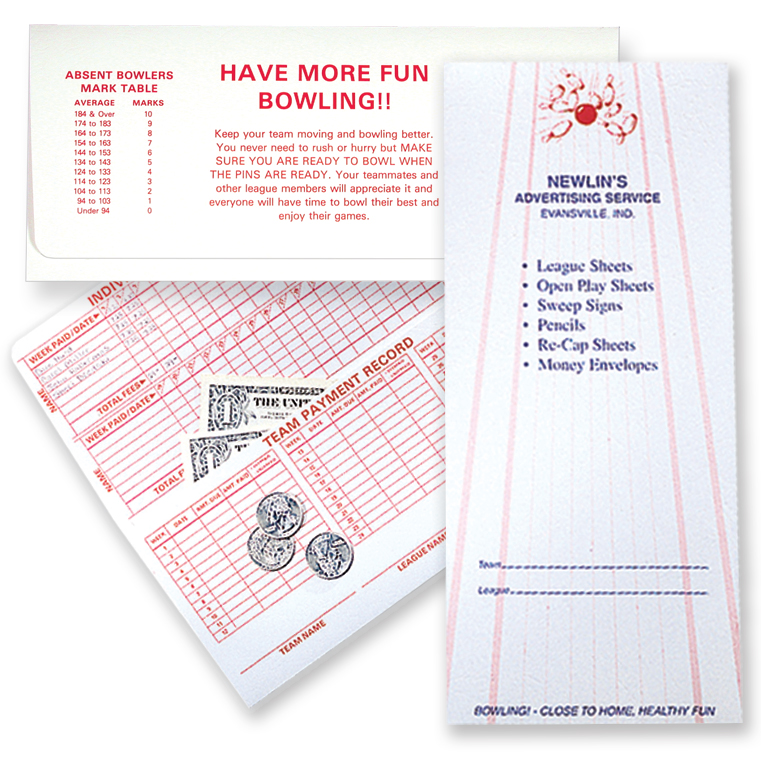 01-01-019 with PMS Print