Specs:
9 1/4″ x 4 1/4″. Open on short side. Vinyl color on front. Clear on back. Holds 8 1/2″ x 11″ tri-fold papges.
Minimum quantity:
250
Imprint location:
Standard is horizontally centered on vinyl side.
Imprint size:
5 1/2″ (W) x 3 1/2″ (H).
Vinyl colors:
Red, Navy, Green, Black, Royal Blue.
Imprint (hot stamp) colors:
Gold, Silver, White, Black, Navy Blue, Red, Green, Yellow, Gray. Silk screening and second color imprints are also available.
Business card pocket:
Item 24-803P is the same product with a clear card pocket on vinyl side.
Weight:
35 lbs. / 1000 per box
Large Vinyl Policy Sleeve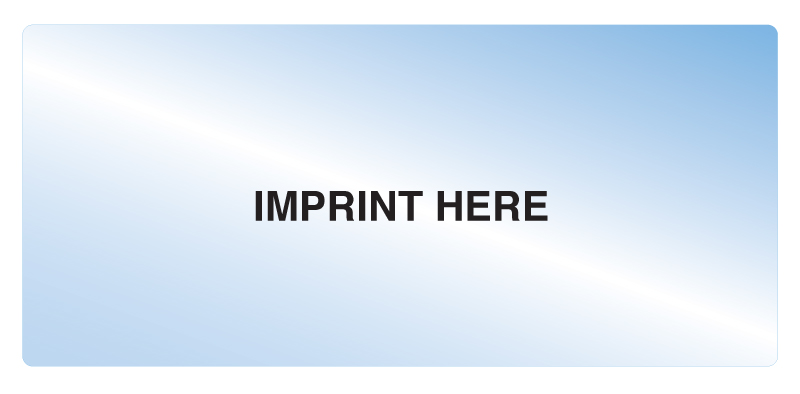 24-803 Photo Gallery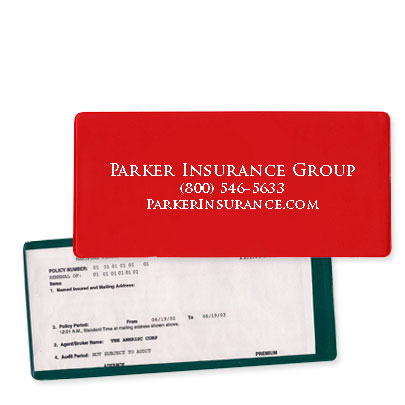 24-803 with Foil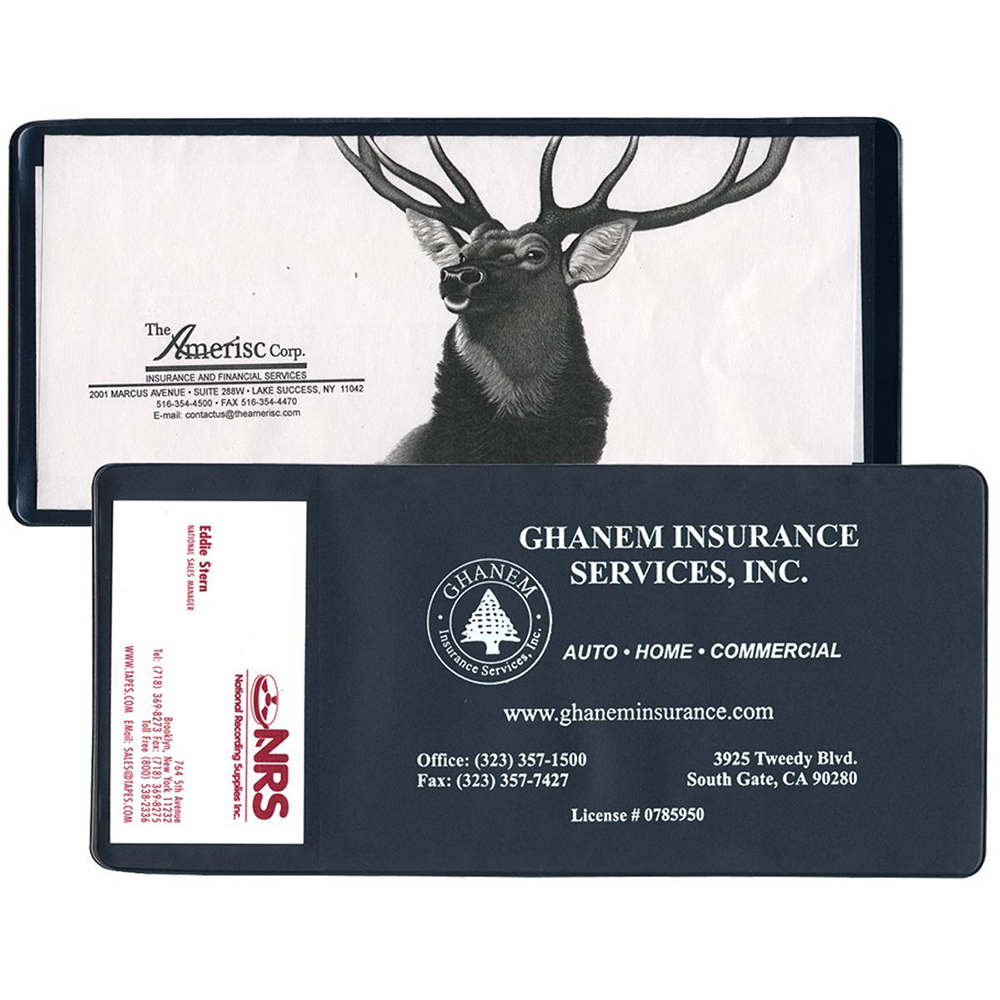 24-803 with Card Pocket